February 5, 2017
The latest issue of the LMPost is out!
Browse through their pages to meet with an exceptional LMP alumni Dr. Peter Sabatini, become aware about predatory journals, learn about upcoming events and much more!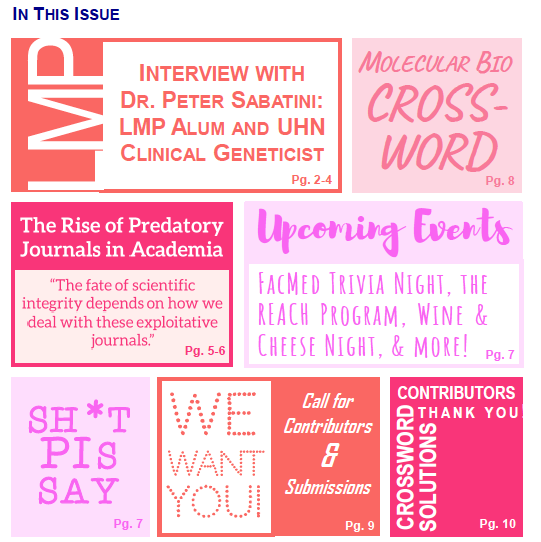 Interested in joining their team and contributing to future issues? Don't hesitate to email them at lmpost.utoronto@gmail.com.
The LMPost is a bimonthly e-newsletter created by grad students for grad students in LMP. It features news, articles, and announcements about student and academic life, both on and off campus. By including upcoming events, student talent and alumni spotlights, career development and volunteer opportunities, successful grads and transfers, etc., we hope to engage all LMP graduate students across the various research locations.
CAN'T GET ENOUGH?
Check out the previous issues of LMPost below!